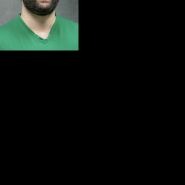 Registered Massage Therapist
Available at multiple locations
About
Greg Blackmore is an experienced, professional Registered Massage Therapist with a range of clinical experience. He graduated from the Canadian College of Massage and Hydrotherapy in 2011, and received a sports massage certificate for over 50 hours experience at Dalhousie University. He has been working as an instructor at CCMH since 2019 Greg has specialized training in fascial treatments, guasha, and cupping. Through his work in this interdisciplinary setting, he has gained experience in injuries pertaining to sports, trauma, active lifestyles, postural and work-related strain.
He grew up in Beaver Bank, Nova Scotia. He works with you to develop a personalized massage treatment that meets your health and healing goals. 
Greg enjoys fitness and volunteer activities at charitable and non-profit events.