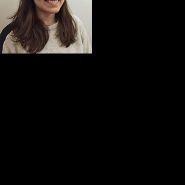 Available at multiple locations
About
Hailey completed a Master of Science in Physical Therapy (MScPT) degree from the University of Alberta in December 2020. Prior to obtaining her MScPT, Hailey graduated with a Bachelor of Kinesiology (BKinH) with Honours from Acadia University in 2018. Hailey's Honours thesis work focused on concussion reporting behaviours in varsity athletes.
Hailey is passionate about creating individualized, exercise-based rehab programs to help her patients return to the activities they enjoy. Hailey has a special interest in pediatrics and chronic pain, and she volunteers with the Chronic Pain Division of the Canadian Physiotherapy Association.
In her free time, Hailey enjoys baking, art, spending time outdoors, and playing with her two cats - Luna and Gemma.