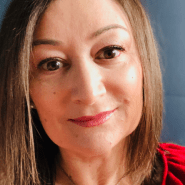 BPHE BScPT FCAMT CPedC CDT
Available at multiple locations
About
Heather Cirone is a registered physiotherapist, certified pedorthist and a certified combined decongestive therapist, as well as a certified fitter for compression garments, mastectomy products, and spinal and soft goods. A graduate of the University of Toronto, she started her career at Women's College Hospital and Foot Care Centres and Mount Sinai's Cooper Sports Medicine Clinic. She attained her credentials as a Fellow in the Canadian Academy of Manipulative Therapists as well as a Certified Pedorthist, specializing in biomechanical dysfunctions of the lower extremity, orthotics and footwear.
She started three private practices in Oshawa and Bowmanville and now works for Lifemark Health where she enjoys working with an incredible team as well as filling the role of Manager of Operations for Lifemark's Oshawa and Bowmanville Physiotherapy and Foot Clinics.
Heather currently focuses on lymphedema, swelling conditions, and broad scope pedorthic foot care and orthopaedics, particularly for the lower extremity. She is a guest lecturer for the University of Toronto's Physiotherapy Program as well as an Assessor for the College of Physiotherapist's of Ontario's Quality Management Program. 
She is a past national champion in marathon canoeing and field hockey and a two time Boston marathoner. In her spare time she enjoys ongoing learning, creative projects, and time outdoors and at the track or ball diamond with her husband and two children.