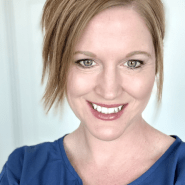 Available at multiple locations
366 Adelaide St. E.
Suite 101
About
Heather firmly believes that an active lifestyle is the cornerstone of physical and of mental wellness. A movement enthusiast from a young age, she has been active in sport and fitness for most of her life.
She completed her Masters of Science in Physiotherapy at the University of Toronto in 2008, and her Bachelor of Science in Kinesiology at the University of Ottawa in 2006. Heather worked in private orthopedic clinics and private in-home care in Canada and New Zealand for the past 15 years.
Throughout her career, she has worked closely with professional and amateur level athletes, motor vehicle and workplace injuries, chronic and complex pain cases, and assisted clients in returning to sport and function following orthopedic surgery.
She has completed her 200 Hour Yoga Teacher Training with Power Living Yoga Australia and is a certified Yoga Instructor. Heather is certified to provide acupuncture in conjunction with traditional physiotherapy treatment.
She confidently believes that the more you understand about how to move your body, the stronger and more resilient you can be.