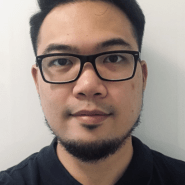 Registered Massage Therapist
Available at multiple locations
220 Dundas Street West Suite 304
About
Ian graduated from the Massage Therapy program at Medix College in August 2017 and is a Registered Massage Therapist with the CMTO.
The passion to help others recover, as well as to teach and educate people, led Ian to Massage Therapy. Ian provides client-specific treatments using a wide range of manual techniques, such as postural correction, remedial exercises, pain management, trigger point release techniques, myofascial release, and petrissage. He has treated many conditions, such as sports-related injuries, nerve entrapment syndrome, patella femoral syndrome, repetitive strain injuries, and many more.
When Ian is not focused on prevention, rehabilitation, and education for his clients, he can be found focusing on his own health and fitness at the gym or playing a myriad of sports, including basketball, golf, and volleyball.