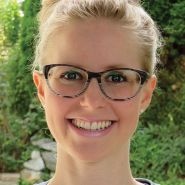 Available at multiple locations
About
Erin holds a Master of Physical Therapy from UBC Vancouver's Faculty of Medicine.
She has a passion for sports physiotherapy with a particular interest in the prevention and treatment of injuries pertaining to performance sports – figure skating, dance and gymnastics.
Erin has extensive post-graduate training in orthopaedic and sport rehabilitation. Having completed over fifteen post-graduate courses, she is a firm believer in continuing education and the delivery of evidence-based care. Erin is a certified Level III Manual Therapist and a certified practitioner of K-Tape, Functional Movement Systems and Selective Functional Movement Assessment. She has also acted as a clinical instructor for UBC's Department of Physical Therapy.
Erin has complemented her clinical work with involvement in the care and development of local sports teams/athletes. As a certified Emergency Sports First Responder, she has worked with the West Kelowna Warriors BCHL hockey team and has provided medical coverage for numerous Skate Canada BC/YK Section figure skating events.  In 2014, she was selected to the host medical team for Skate Canada International.
An avid figure skater herself, Erin is a member of the Kelowna Skating Club. She is a Skate Canada triple gold medalist.
Outside of athletics, Erin has a keen interest in linguistics and language acquisition. She holds a Bachelor of Arts with Distinction in modern languages. Having studied French, German and Spanish, Erin is now eager to learn Russian.