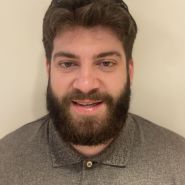 Available at multiple locations
1440 Main Street East., Unit #5
About
James graduated with an Honours Bachelor of Kinesiology from the University of Waterloo with a Specialization in Rehabilitation Sciences in 2021. He is a registered Kinesiologist with the College of Kinesiologists of Ontario.  
James promotes and assists patients in healthy movements of the body in the form of exercises. In most cases the best medicine is exercise and by giving patients the tools to be able to perform movements correctly, patients can live a more active life.  
James joined the Lifemark team in 2022. In his spare time, James enjoys weight-training, hiking, biking, slacklining, watching movies, and attending live sporting events.