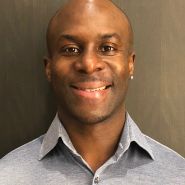 Clinic Director/ Registered Massage Therapist
Available at multiple locations
About
Jason has been a registered massage therapist for well over a decade, practicing as an integral part within a multi-discipline clinic.
He graduated the Centennial College massage therapy program in 2002; then went on to become a massage instructor. Jason was then sought out to help jump start one of Ontario first bridging programs for Centennial College.
Jason has since left Centennial and has joined Medix College to provide quality delivery of assigned courses using teaching, tutoring, and lecturing methods. He is responsible for administrating assigned courses within a diploma program by planning, overseeing, and evaluating the activities of future RMTs.
Jason is a strong believer in working with clients to achieve pain relief, and maintain or rehabilitate the healing process. Although he is multifaceted, his areas of focus are myofascial release, joint mobilizations, trigger point and deep-tissue massage therapy.