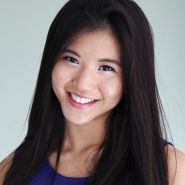 Available at multiple locations
6051 Gilbert Rd, Suite 102

6971 Elmbridge Way, Suite 170
About
Jean completed both a Bachelor of Kinesiology followed by a Master in Physical Therapy at the University of British Columbia. Prior to her physiotherapy career, Jean worked as a kinesiologist, student athletic trainer for UBC varsity teams, movement and self- management instructor for patients with chronic pain and personal trainer.
Being active all her life, Jean dipped her toes in a few marathons before finding her love for strength training at the gym. She is a national level bikini competitor and was a provincial record holder in powerlifting. Through her training, she understands the importance of injury prevention and bridging the gap between rehab and training. She believes that physical therapy is beyond rehabilitation for injury, and is about optimizing the body for the future. She brings a multi-faceted philosophy by looking at the whole body for contributing factors to injury and sub-optimal function.
Her treatment includes patient education, manual therapy, individualized exercise prescription and training periodization. She is passionate about helping her patients recover from acute and chronic injuries, prevent injury and improve performance.
Jean is fluent in English and Mandarin, and sees patients of all ages and abilities.