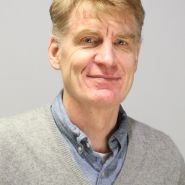 Available at multiple locations
About
Jeff Cowley is a chiropractor who has recently returned home to Canada from a long stint in the United Kingdom. After earning a degree in history at the University of Alberta, he earned his doctorate of chiropractic at the University of Western States in Portland, Oregon. He's been practicing for more than a decade since then, mostly in Aberdeen, Scotland, specializing in treating sports and occupational injuries.
Jeff also enjoyed working at a number of multinational corporations in the oil and gas industry in Aberdeen where he introduced the use of onsite chiropractic care. He is a member of the Canadian Chiropractic Association, the European Chiropractic Union and the Institute for Ergonomics.
When he is not working he enjoys outdoor pursuits such as rock climbing and mountain biking and exploring Nova Scotia with his family and labrador.