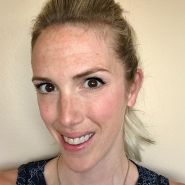 Registered Massage Therapist
Available at multiple locations
100 - 800 East Lake Blvd NE
About
Jennifer is a registered massage therapist who graduated from the West Coast College of Massage Therapy (Victoria Campus) in 2008. She had the opportunity to work with many practitioners, including physiotherapists, chiropractors, naturopaths and TCM doctors. Working with these different disciplines has expanded her musculoskeletal knowledge/skills and has had a positive impact on the effectiveness of treatment she provides.
Jennifer specializes in sports therapy, orthopedic, prenatal massage and MVA rehabilitation. She uses a combination of techniques, including trigger-point therapy, myofascial release, soft-tissue mobilization, muscle energy technique and deep-tissue therapy. She also has previous experience with cupping, hot stone therapy, infant massage and manual lymph drainage.
Jennifer is passionate about using massage therapy to help patients return to optimal pain-free function. Jennifer has worked with a variety of different patients. Most notably, she has been an RMT for Vancouver Canucks training camps, the Calgary Scotiabank Marathon and Subaru's Ironman Canada.