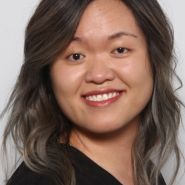 Registered Massage Therapist
Available at multiple locations
About
Jennifer previously worked in child development for a few years, before she decided to pursue a career in Massage Therapy.
She completed MacEwan University's 2200-hour Massage Therapy program in 2018. She recently completed the Manual Osteopathic Therapy program from the Manual Osteopathic College of Canada. The program covered osteoarticular corrections, joint mobilization, myofascial remodeling, manual lymphatic drainage, craniosacral therapy, and visceral manipulation.
As a manual osteopath, she assesses and treats the body holistically. Jennifer often combines myofascial release and cupping therapy among other techniques into her treatments to help clients recover. 
Outside of work, Jennifer enjoys traveling, hiking, cooking and spending time with her family and friends.