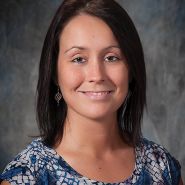 Available at multiple locations
Newfoundland and Labrador
About
Jessica graduated from Dalhousie University with a Bachelor of Science in Kinesiology in 2010 and a Master of Science in Physiotherapy in 2012.
Jessica has taken post-graduate courses in advanced manual therapy, functional dry needling, the diagnosis and treatment of movement impairment syndromes as well as extensive training in concussion and vestibular therapy.
Jessica has an avid interest in sports physiotherapy and recently spent four years working as a physiotherapist with the Truro Junior A Bearcats of the Maritime Hockey League before relocating home to Newfoundland.
Jessica believes that for treatment to be successful, patients need to take an active role in their own recovery, which is why her practice focuses strongly on education and exercise intervention.