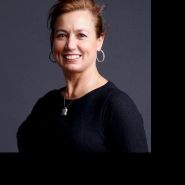 Available at multiple locations
About
Joanne graduated from the University of Ottawa with a Bachelor in Social Sciences (concentration in Sociology) and a Bachelor of Science in Physiotherapy in 1992. Since then, she completed numerous post-graduate courses including accupunture, McKenzie A, B, C and D, sport taping, custome braces, orthotics, TMJ, Shirley Sahrmann, Bahram Jam Mulligan, Bell's palsy, osteoporosis management and concussion/ vertigo, cardiology and chest physiotherapy. Joanne has always had the well-being of patients at heart as well as maintaining a welcoming atmosphere at the Pro Physio Crown Pointe clinic where she is the senior physiotherapist and director.
She is also involved with the University of Ottawa where she has been the supervisor for numerous physiotherapy students as well as an examiner and reviewer for the National Physiotherapy Exam. She is an active member of the University of Ottawa physiotherapy program review.
Joanne is a very active woman who enjoys various sports such as hockey, golf, yoga as well as water and downhill skiing. She is a certified scuba diver with numerous dives in many countries. She is a level 1 and 2 hockey trainer. She loves spending time with her family whether it be traveling or doing activities outdoor.