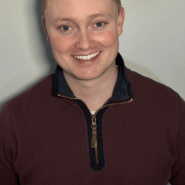 Available at multiple locations
About
Jonathan is originally from Saint John and received his Master's of Physiotherapy from Dalhousie University after graduating from the University of New Brunswick with a BSc in Kinesiology. Jonathan has been involved in the world of health, fitness, and physical rehabilitation since 2013; first, as a Physiotherapy assistant during his undergraduate degree, followed by a year and a half working as a Kinesiologist prior to completing his Master's, and now as a Registered Physiotherapist since 2019.
Jonathan employs a coaching-style approach to physiotherapy; his number one goal is to provide clients with the tools, strategies, and education they need to become self sufficient in managing their injury, so that they can get back to the activities they love. In combination with patient-specific exercise programming, Jonathan utilizes a variety of in-clinic therapeutic techniques, such as manual therapy, soft tissue release, cupping, electrophysical modalities, and taping to help his clients feel better and achieve their goals. Jonathan will work with you to develop a personalized treatment plan which takes into account your unique values, interests, and situation.
Jonathan strongly believes in an evidence-based treatment approach. He enjoys reading research, and makes a point of staying up to date with the latest information in the field of Physiotherapy practice to ensure he is able to deliver top-quality care. 
He enjoys working with a diverse group of clients with various ages, levels of function and fitness levels and is always open to taking on new clients.
Certifications
Registered Physiotherapist CPTNB 2020-Present
Master's of Science in Physiotherapy 2019'
Bachelor's of Science in Kinesiology 2016'
Optimal Loading of Muscle Injuries Certificate of Completion 2020
Complete Concussion Management Certification 2021
Assessing and Managing Radicular Pain Certificate of Completion 2021
The Pain Master Class Certification 2022