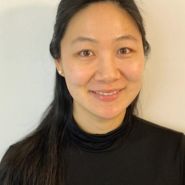 Available at multiple locations
Unionville Gate Medical Centre
10 Unionville Gate - Suite 308
About
Joyce graduated with a Master of Science in Physical Therapy from University of Toronto after completing an Honours Degree in Health Sciences at McMaster University. She also completed training at the Acupuncture Foundation of Canada Institute.
Among other certifications, Joyce has completed level 2 Neurokinetic Therapy and McKenzie course for lumbar spine. She completed Lifemark's cancer care rehabilitation course, providing her with the expertise of developing active exercise programs for post-cancer clients. Joyce continues to actively pursue post-graduate education courses in a variety of different areas including manual therapy and neurokinetic therapy.
Her physiotherapy practice incorporates manual therapy, therapeutic exercises, pain management modalities, acupuncture and taping, depending on the client's needs. She works to identify the cause of the client's dysfunction using neurokinetic assessment techniques and identifies muscle imbalances that need to be addressed.
Her goal with her clients is to educate them on their condition and prescribe an individualized exercise program to address the causative factors, in order to empower them to take an active role in their rehabilitation process.
Joyce worked alongside several orthopedic surgeons at the Markham Stouffville Hospital Fracture Clinic for many years providing physiotherapy services for post-operative as well as community patients.
Joyce is the team therapist for numerous basketball teams in the community, providing on-field therapy coverage. She plays basketball regularly and practices yoga in her spare time. She has always embraced an active lifestyle, with 12 years of figure skating and ballet experience.
Certifications
Acupuncture practitioner
Level 1 manual therapy