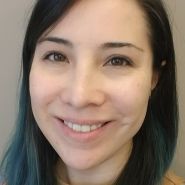 Available at multiple locations
12080 Nordel Way
Suite 209
About
Julia is an occupational therapist who graduated with a Master's degree in Occupational Therapy from Nova Southeastern University in 2017 and a Bachelor of Arts in Psychology from McGill University in 2012. She has training and experience in the U.S. working in acute rehabilitation with conditions such as stroke and TBI, amputations, multitrauma, and cardiac conditions. She recently returned to Canada and is a current member of the College of Occupational Therapists of BC.
Since joining the Lifemark team, she has gained experience and pursued educational opportunities related to treatment of concussions, chronic pain, mood disorders, and lifestyle factors contributing to prolonged experiences of disability. Utilizing her background in psychology and acute rehabilitation, she brings a holistic, creative, and client-centered approach to helping clients return to functional and meaningful activities, whether that be activities of daily living, home and community activities, leisure, or return to work.
Outside of work she enjoys yoga, hiking, and aerial circus arts. For quieter leisure, she enjoys reading, crocheting, and baking.