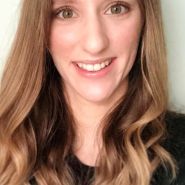 Available at multiple locations
About
Juliana pursued her post-secondary education at the University of Ottawa, graduating with an Honour's Bachelor of Science in Human Kinetics, followed by a Master of Health Sciences in Physiotherapy. Following university, she has completed several additional courses, including the McKenzie Method of Mechanical Diagnosis and Therapy® Part A: Lumbar Spine and Part B: Cervical and Thoracic Spine. She has also successfully obtained a certification in Manual Therapy – Level 1.
Juliana's treatment philosophy involves a combination of manual therapy, exercise and education with the goal of reducing pain, restoring function and improving overall quality of life. She offers services in both English and French.
Juliana stays active in her spare time through hiking, yoga and strength training. She also enjoys reading and attending outdoor music festivals.