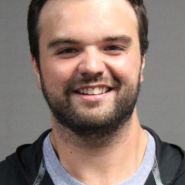 Available at multiple locations
About
Justin graduated from the University of Alberta with a Master's of Science in Physical Therapy. Prior to this, he completed his Bachelor of Science in Kinesiology at the University of Alberta. His passion for physiotherapy was developed at a young age, after suffering multiple minor injuries of his own while playing hockey.
Justin believes in a patient centered approach to therapy in which he seeks to develop a rehabilitation program that is specific to every individual's presenting problems, goals and lifestyle. He applies a combination of manual therapy techniques, exercise, dry needling and therapeutic modalities to help patients achieve their rehabilitation goals.
Due to his previous athletic background, Justin has a particular interest in the management and rehabilitation of sports-related injuries. He is also interested in the treatment of musculoskeletal conditions, motor vehicle accident injuries, and work-related injuries. He understands the importance of physical function and strives to provide all of his patients with the most up to date care possible.
Outside of work, Justin enjoys remaining active by participating in many sporting activities such as recreational hockey and snowboarding. During the summer, he enjoys golfing, playing slo-pitch and hiking in the Rocky Mountains. He is always looking for new hiking trails to provide him with an extra challenge while enjoying all that nature has to offer during the summer.