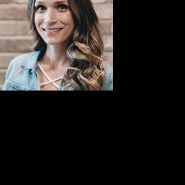 Available at multiple locations
About
Karlee obtained her Bachelor of Human Kinetics from UBC-O in her hometown of Kelowna, BC. In 2010, Karlee made the move to Alberta to persue her dream of becoming a Physiotherapist. Karlee graduated from the University of Alberta with her Master's degree in Physiotherapy.
Prior to becoming a Physiotherapist, Karlee worked as a Kinesiologist where she gained a strong understanding of therapeautic exercise to aid in her patient's recovery. Growing up in BC, Karlee was always involved in sports and participated in AAA fieldhockey, basketball, and soccer. She has always had an interest in athletics and wanting to help athletes return to sport. While living in Kelowna she also was a volunteer trainer with the Okanagan Sun Football Team prior to her Master's. 
Karlee always strives to have a patient-centered treatment approach while using a mix of manual therapy and therapeutic exercise. Karlee is certified in functional dry needling and finds that it has been a very useful adjunct therapy to her treatment plans while helping to get her patients feeling better, faster. Karlee enjoys helping people of all ages and conditions to achieve their goals of treatment.
Away from the clinic Karlee loves to spend time with her husband, David, and their daughters, Emma and Aubree. On weekends, Karlee loves to go hiking and to spend as much time as she can with family and friends.