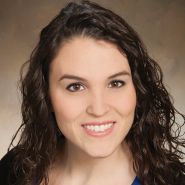 Available at multiple locations
(Inside Fit4Less)
650 Portland Street
About
Kathleen graduated in 2015 with a Master of Physiotherapy from McGill University. Since graduating, Kathleen has completed post graduate courses in Manual Therapy, Dry Needling, and Concussion Care. Most recently, Kathleen has taken Levels 1-3 in Pelvic Floor Physiotherapy and accepting new patients of all genders. Kathleen has training in Active Mindfulness, and the WorkWell Systems Functional Capacity Evaluation, and is currently a member of the Canadian Physiotherapy Association's Orthopedic Division.
Previous to becoming a Registered Physiotherapist, Kathleen worked as an Athletic Therapist and Kinesiologist following her bachelor's degree in Athletic Training at the University of Maine at Presque Isle. Her undergraduate education allowed her to become a Certified Athletic Trainer through the National Athletic Trainer's Association. With a keen eye for sport and functional movement, her experience on and off the field allows Kathleen to provide expert clinical knowledge on case management and return-to-work protocols.
Physical activity and competitive sports have always been an important part of Kathleen's life. Kathleen played softball for over 15 years at both provincial and national levels, which allowed her to pursue an athletic scholarship during her undergraduate studies. Currently, she enjoys running, weight training, and water skiing.