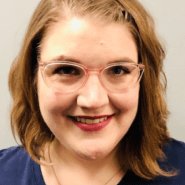 Registered Massage Therapist
Available at multiple locations
Suite 222, 999-8th Street SW
About
Kaylie Wieler has been a Registered Massage Therapist since 2005. Her passion and zeal for massage therapy has only grown with her years of experience. Kaylie has worked in various aspects of the massage therapy industry and has continually been drawn back to clinical rehabilitation. Kaylie specializes in deep therapeutic massage, dynamic cupping massage and pregnancy massage.
She has helped many patients achieve goals in running marathons, cycling races and iron man competitions. Having experienced injuries herself, she enjoys applying her personal experience in recovery to helping her patients recover from their own injuries and continue to push to progress to their self-care goals.
Kaylie cares for each of her patients individually and is devoted to helping them feel their best. She hopes that she can do the same for you!
In her personal life, Kaylie likes to swim, hike in the mountains or go for walks in her neighbourhood. She also enjoys volunteering, traveling, reading and embroidery.