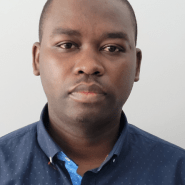 Available at multiple locations
About
Kehinde is a dedicated and versatile Physiotherapist who derives joy in making life worth living for his patients. He earned his Bachelor of Medical Rehabilitation at Obafemi Awolowo University in Nigeria with a major in Physiotherapy degree and since graduated, he has more than 6 years Physiotherapy working experience as a registered member of Medical Rehabilitation Therapy Board of Nigeria before he relocated to Canada. Kehinde was a Provisional registered member of Nova Scotia College of Physiotherapy, where he worked as a Physiotherapy Resident before joining Lifemark Physiotherapy Millwoods.
Kehinde is experienced in treating a variety of patients with musculoskeletal, neurological and developmental injuries. His greatest atributes are; excellent communicator, empathy, great listener, sound clinical skills and judgement. Due to his extensive period spent in the Orthopaedic unit, he has developed an interest in treating cases like Whiplash, spinal sprain/strain, shoulder, hip, knee and general athletic injuries, using evidence-based Therapeutic approaches such as Education, Exercises, Manual therapy and Electrotherapy modalities among others.
When Kehinde is not working with patients, he enjoys playing indoor and outdoor activities with his darling wife and his 3 beautiful daughters.