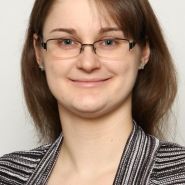 Available at multiple locations
26 North Street, Ste. 210
About
Kéla graduated from Acadia University in 2013 with a Bachelor of Science in Biology and Psychology. A lifelong passion for health care and working with people led her to Dalhousie University, where she completed a Master of Physiotherapy, graduating in 2017. She is a member of the Nova Scotia College of Physiotherapists and is registered with the Canadian Physiotherapy Association.
Kéla joined the Lifemark team when the clinics partnered in October 2018. She has recently been trained to perform Workwell functional capacity evaluations and continues to enjoy working as part of a multidisciplinary rehabilitation team conducting programs for the Worker's Compensation Board, Veteran Affairs and motor vehicle insurers.
Kéla has a passion for working with people and helping them achieve optimum function at home and in the workplace. She believes in providing individuals with the education and tools needed to regain their physical health and be able to reduce their risk of re-injury in the future. Her pass-times outside of the workplace include volunteering at Hinchinbrook Farm Society, a therapeutic horseback riding facility in the South Shore which provides equine programs for families with autism and individuals with specific physical needs.