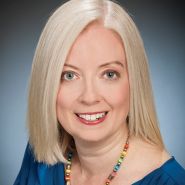 M.Ed Counselling, B.Rec, RCT, CCC, CTRS
Available at multiple locations
Suite 182
26 Thomas Raddall Drive
About
Kelly holds a Master of Education in Counselling from Acadia University and a Bachelor of Leisure Studies from Dalhousie University. Kelly is also a Therapeutic Recreation Specialist and has an over 20 year career in providing counselling and recreation therapy services to diverse populations in numerous clinical environments. One of Kelly's specializations was a career in long-term care providing seniors with recreation therapy and counselling to improve quality of life. 
For Kelly, counselling is a calling and her passion and love for her work is at its core. Each Client is provided with an experience that enhances their ability to trust, express their feelings and learn new ways to cope and enjoy life. Kelly provides therapy for a wide range of issues, some of which include: anxiety, depression, grief and loss, anger management, job stress, infertility, coping with physical disability, burnout and caregiver stress. Kelly also provides counselling to seniors who are adjusting to a supportive care environment such as an assisted living or long-term care facility. A combination of counselling and recreation therapy may be used to create a sense of purpose and well-being. Kelly will travel to the seniors place of residence to provide therapy. 
Kelly's counselling approach is eclectic and draws upon a variety of approaches depending on the Client's needs. She is passionate about learning and participates in regular professional development that ensures her Clients receive simple yet effective therapy. Kelly adheres to the ethical practices established by the Canadian Counselling and Psychotherapy Association, the Nova Scotia College of Counselling Therapists, and the National Council for Therapeutic Recreation Certification.
Kelly works in the Lifemark Sport Canada Games location but does her own booking. Contact Kelly at 902-225-2845