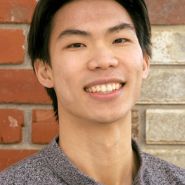 Available at multiple locations
About
Kendrick completed his Master of Science in Physical Therapy at the University of Alberta in 2022 after completing a Bachelor of Kinesiology and Pedagogy at the University of Calgary. 
Kendrick is passionate about helping people understand their own situation, so they are better equipped to tackle their goals and take control of their pain. Kendrick's approach to rehabilitation begins with education and consists primarily of therapeutic exercise and manual therapy tailored to individuals and their goals. He plans to expand his skillset by taking courses in the Orthopedic Division Manual Therapy, vestibular rehabilitation, and IMS (dry needling). 
Outside the clinic, Kendrick enjoys powerlifting, hiking, volleyball, badminton, searching for new spots to eat, and spending time with friends and family. He is always looking for food, hiking, and TV/movie recommendations to fuel his next adventure!