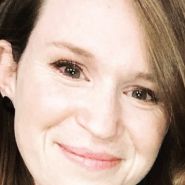 Available at multiple locations
Radio Centre Plaza,
4-875 Main Street West
About
Kirsten Roberts is a qualified Occupational Therapist licensed to practice in Ontario. She is also registered and in good standing with the College of Occupational Therapists of Ontario (COTO).
She graduated from Queen's University with a Professional Master of Science Degree in Occupational Therapy (M.Sc.O.T). In addition, she holds an Honour's Bachelor of Science degree in Psychology from the University of Guelph. She is a member of the Ontario Society of Occupational Therapists (OSOT) and the Canadian Hand Therapy Association.
Kirsten is employed by Lifemark in the OWN Hand and Upper Extremity Specialty Clinic as on Occupational Therapist with extensive experience with hand and upper extremity rehabilitation in both the private and public sector.