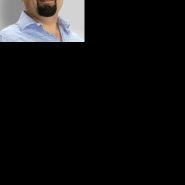 Available at multiple locations
About
Dr. Kosta Kakarelis graduated from the University of Western Ontario with an Honors Specialization in Medical Sciences. Following his undergraduate degree he continued his academic career at the Canadian Memorial Chiropractic College where he achieved his degree of Doctor of Chiropractic in 2014. He has continued his education since his graduation from chiropractic college and has obtained certifications in Active Release Technique, Acupuncture, Dry Needling, GLA:D Hip, Knee and Back exercise programs, Activator Methods and Custom Orthotic prescription.
When he's not in the clinic Dr. Kosta can be found exploring festivals around the city, traveling and reading. Dr. Kosta moved to Edmonton in the summer of 2017 to continue his journey of healing and health promotion.
Dr. Kosta is fluent in English and Spanish.