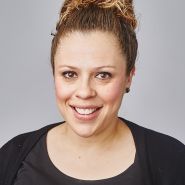 Registered Massage Therapist
Available at multiple locations
444 7 Avenue Southwest, Suite 250
About
From an elite volleyball background, Kristen has been practicing massage therapy since 2004. Kristen's special interests include prevention and rehabilitation of sport injuries, MVA rehabilitation, therapeutic massage, lymphedema, pre- and post-natal massage, and pre- and post-operative massage.
She graduated from Grant MacEwan University and is registered with the Massage Therapist Association of Alberta and the Canadian Sports Massage Therapist Association.
Kristen completes assessments and develops treatment plans, providing professional consultations to promote an active and healthy lifestyle, and helps athletes of every kind enhance their physical performance.
Outside of work, Kristen can be found in the mountains with her husband and their four dogs. Whether it's backcountry camping, snowboarding or hiking, Kristen keeps herself busy with an active lifestyle.