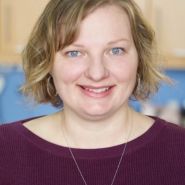 Available at multiple locations
About
Krystyna has been fabricating custom splints since 2003 for a wide variety of conditions, from post-op trauma to conservative management of arthritic conditions. She fabricates static, dynamic and static-progressive splints for the hand, wrist and elbow. 
 
Krystyna joined the Lifemark team in 2019 and continues to expand her practice to include additional cognitive and psychosocial assessments and interventions.
OT services provided by Krystyna also include administration of Cognitive Abilities Evaluations, Progressive Goal Attainment Program (PGAP), Ergonomic assessments, Concussion Care and more.  
 
Krystyna believes in client-centered practice and working with clients to optimize their participation in all the meaningful activities of their lives.