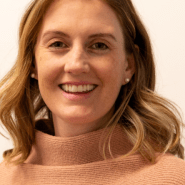 Available at multiple locations
About
Lana graduated from the University of Manitoba Physical Therapy program in 2010. She has completed Levels 1-3 training in manual therapy with the Canadian Orthopaedic Division of Physical Therapy and is an active member of the Canadian Physiotherapy Association and Orthopaedic Sports Division. Lana received certification in GunnIMS through the University of British Columbia in August of 2016. She also has her diagnostic imaging privileges in Alberta.
For the past several years, Lana has been a part of various shoulder triage and treatment programs, involving a team of experienced orthopaedic physiotherapists and surgeons to assist patients in determining the direction of care that's best for them in a timely, effective manner.
Most recently, Lana has started her Masters in Health Care Management at McMaster University.
In her spare time, Lana enjoys travelling the world and taking advantage of the mountains that surround Calgary. Her favourite activities include skiing, hiking, biking, running and yoga.