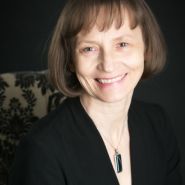 Registered Massage Therapist
Available at multiple locations
About
Larysa Bondalevich graduated from Kiné-Concept Institute of Ontario with the Canadian Touch Research Centre Award for Outstanding Academic Performance in 2006. Larysa is a Registered Massage Therapist with the College of Massage Therapists of Ontario.
Larysa completed all four levels of certification in the Method of Manual Lymph Drainage (MLD/CDT) from the Dr. Vodder School in 2009. Larysa has also obtained training in the Therapeutic Ultrasound and IFC/TENS electrotherapy modalities for treating soft tissue injuries from the National Wellness Institute of Education. Her medical background as a physician gives her additional professional judgment that helps to employ the most effective massage techniques and treatment modalities for injury and post-orthopaedic surgery rehabilitation, pain relief, lymphedema and other complex health conditions.
Larysa specializes in therapeutic massage and rehabilitation care for accident and sports related injuries, repetitive strain injuries, primary and secondary lymphedema (including cancer-related, post-traumatic and post-liposuction), pediatric and geriatric massage.
Larysa is professionally affiliated with the College of Massage Therapists of Ontario.