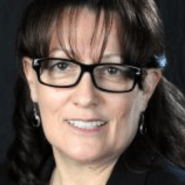 Available at multiple locations
About
Laura Andrews graduated from the University of British Columbia and received her Bachelor of Science, Physical Therapy degree in 1995 from the Faculty of Medicine.
Following her graduation from UBC, she worked in various private physiotherapy practices in the Greater Vancouver area. Laura's primary treatment focus has been with orthopaedic and sports injuries, but she has also worked with neurological conditions and rheumatic diseases, and her treatment population has included all ages from paediatric to geriatric.
Laura joined the OT Consulting/Treatment Services team in 2002 as a locum physiotherapist and has worked on a multi-disciplinary team of clinicians within the occupational rehabilitation department, assessing, treating, coordinating, and assisting injured workers to return to work. She continues with that work at the present time.  In 2012 she joined the company's medical-legal department, and she is now accepted as an expert in the area of Physical Capacity Evaluations by the Supreme Court of British Columbia.  She has also recently completed training to perform Cost of Future Care analyses, and this is now added to her repertoire of skills.
Laura continues to be active in private practice and sports physiotherapy, and although she no longer works and travels with provincial and national teams, she continues to be involved in this field. She also serves on the executive committee of one of the largest amateur multi-sports clubs in North America, the Meraloma Club.
She is a member of the Canadian Physiotherapy Association, the College of Physical Therapists of British Columbia, and the Physiotherapy Association of British Columbia.