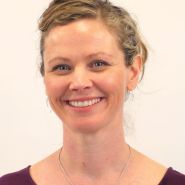 Available at multiple locations
311 Commercial Street, Suite 105
About
Laura obtained her Clinical Master of Physiotherapy at McMaster University in 2002. She has maintained her commitment to ongoing professional education through the completion of numerous courses within the Canadian Orthopaedic Division of the CPA, along with additional courses in soft-tissue release and other manual techniques. She has also completed the Contemporary Medical Acupuncture program at McMaster University.
Laura's practice is heavily focused on vestibular rehabilitation. She has been a professional member of Vestibular Disorders Association since 2014, and through international training, she has expanded her knowledge in this field by becoming competency certified in vestibular rehabilitation through Emory University and the American Physical Therapy Association, based in Atlanta, Georgia, in 2016. Her education and experience has allowed Laura to treat patients with BPPV, vestibular neuritis, chronic persistent dizziness, concussion, and other conditions impacting balance.
Laura has completed and continues to participate in various evidenced-based concussion management courses focused on baseline testing, assessment and treatment. She combines her strong background in vestibular therapy along with current knowledge of concussion treatment and research to help her clients achieve desired outcomes. She believes in the importance of a multidisciplinary approach to concussion treatment and having some fun along the way, which she feels is essential to the recovery process.
Certifications
Certificate in Vestibular Rehabilitation, 2016