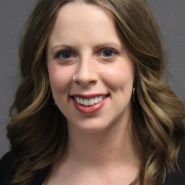 Available at multiple locations
About
Lauren graduated from the University of Alberta with a Master of Science in Physical Therapy and Bachelor of Science in Kinesiology. Lauren is a passionate athlete and enjoys competitive rugby and horseback riding, which she still competes in today. With her passion for sport came a familiarity with injury, giving Lauren first-hand experience with the ups and downs of rehabilitation and recovery.
For the past 10 years Lauren has worked with the St. Albert Midget AAA male and female hockey programs providing injury rehabilitation and on ice injury emergency management. Most notably, Lauren was a part of the three Hockey Canada National Championships won by the St. Albert Slash Midget AAA. With this experience Lauren was able to appreciate the value of teamwork and the impact of hard work on reaching an elite level.
Lauren is dedicated to getting people back to the activities that give their life meaning, whether it is playing with their kids, returning to sport or getting back to work, and everything in between. Through manual therapy and therapeutic exercise, Lauren's goal is to fit rehabilitation into her patient's schedule, getting them moving without disrupting their day. Lauren uses a combined approach to rehab, incorporating evolving evidence, patient experience, and skilled therapy to create comprehensive rehab plans to meet her patient's needs.