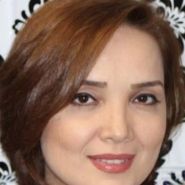 Available at multiple locations
About
Graduating with a Bachelor's degree in Physiotherapy in 2003, Leila has since developed her expertise in treating a diverse range of conditions. She is experienced in orthopaedic and neurological conditions, offering targeted therapies for sport-related and workplace injuries, and motor vehicle accidents. Recognized by the Ontario College of Physiotherapy, Leila is fully registered and adheres to the highest professional standards in her practice. 
Outside of her professional life, Leila is a devoted mother of two and cherishes time spent with her loving family, reading books and watching movies.
Her patient-centered approach showcases her deep passion for her field.