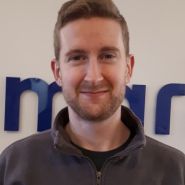 Available at multiple locations
1081 Carling Ave
Suite 100

790 Blackburn Mews, Unit # 12
About
Liam graduated from Queen's University in 2017 with a Master of Science in Occupational Therapy. Since graduating, he has gained experience working with persons experiencing low vision, anxiety, depression, fear of driving, chronic pain, cognitive difficulties following brain injury, fatigue, and sleep deprivation.
Liam is an Occupational Therapist trained in Vestibular Rehabilitation. He is trained under Sheelah Woodhouse (National Director of Vestibular Rehabilitation at Lifemark) having taken the course "The Spin on Vestibular Rehabilitation" where he received training on assessing and treating various vestibular conditions as well as using infrared goggles as part of the assessment. He is able to administer assessments of balance, visual functions, and can assist in determining the cause and solutions for dizziness problems clients may be facing. He is trained in using the infrared goggles in the clinic to get an in-depth assessment of vestibular dysfunction for clients dealing with a variety of conditions. Book now for an assessment to determine if treatment is needed. 
Outside the office, Liam enjoys playing tennis, golf, basketball, and playing the piano.