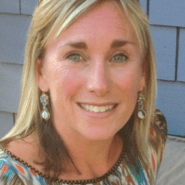 Lindsey Roberts Rousselle
BSc.PT, C.A.F.C.I., Gunn IMS
Available at multiple locations
100 - 800 East Lake Blvd NE
About
Lindsey has proudly worked for Lifemark for 20 years. Since graduating with a Bachelor of Science in Physiotherapy in 2003 and working for 16 years at Lifemark's MNP Centre location, she has been the Clinic Director at Lifemark Sport Medicine - Genesis Place for 5 years.
Lindsey's practice focuses on post-operative rehabilitation, sports therapy, postural, and repetitive strain injuries. Her extensive post-graduate training in both manual therapy and dry-needling treatment techniques gives her a unique skill set. Her treatments can include spinal mobilizations and/or manipulations, spinal stabilization (CORE) exercise, neural-tissue mobilization, postural taping and myofascial release. Lindsey is qualified to practice Intramuscular Stimulation (Gunn IMS needling) for patients with chronic pain and long standing musculoskeletal problems.
Lindsey works closely with several orthopedic surgeons in Calgary and Banff focusing on post-surgical knee and hip rehabilitation.
Before becoming a physical therapist, Lindsey was a member of the Canadian Alpine Ski Team (1990-97) where she won several national titles and international alpine ski races. In her off time, Lindsey is an avid fitness enthusiast and mother of two children. She runs recreationally, weight trains, golfs, and continues to love skiing.
She values life-long learning and continues to further her own education by taking advanced physiotherapy courses. Lindsey is friendly, enthusiastic, detail oriented and professional. She is committed to high quality care and loves knowing that her clients leave Lifemark feeling better.