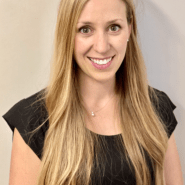 Available at multiple locations
Southland Leisure Centre
2000 Southland Drive S.W.
About
Lisa graduated from the University of Lethbridge with a Bachelor of Science in 2008 and then pursued further education at the University of Alberta. She completed a Master in Physical Therapy in 2010.
She is a Level 3 manual therapist with the Orthopaedic Division of the Canadian Physiotherapy Association. Lisa is also certified in anatomical acupuncture through the Acupuncture Foundation of Canada Institute and Gunn Intramuscular Stimulation (IMS).  She has taken a women's health course on urinary incontinence, which helped her discover the importance of pelvic floor retraining in women with low back and hip dysfunction. 
She loves working with her clients to discover the entire clinical picture and root cause of an injury in order to return them to regular function. She is passionate about dedicating quality time with everyone in order to provide detailed education on injury prevention. She uses a combination of manual therapy, acupuncture, IMS, neuromuscular re-training and exercise prescription to provide evidence-based valued care.