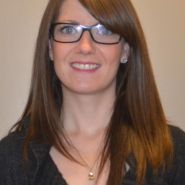 Available at multiple locations
Southland Leisure Centre
2000 Southland Drive S.W.
About
Lisa graduated with as Master of Physiotherapy from the University of Alberta in 2011, after completing a Bachelor of Science in Human Kinetics at the University of British Columbia in 2008. Lisa is a member of the Canadian Physiotherapy Association and the Orthopedic Division. Lisa continues to further her education through a series of courses including Orthopedic Division Manual Therapy, Acupuncture with Acupuncture Foundation of Canada Institute, IMS (dry needling) with Kineticore and various injury-specific orthopedic courses. Lisa also believes in furthering her knowledge and experience through mentorship with both Orthopedic Specialists and senior Physiotherapists.
Lisa has a strong focus in conservative and post-operative management, most commonly with knee and shoulder injuries. However, she enjoys working with a wide-variety of patients. She utilizes a variety of treatment techniques including: manual therapy, soft tissue techniques, acupuncture/IMS, taping, exercise prescription, as well as adjunctive modalities to help reduce and manage pain and swelling.
To stay active, Lisa enjoys running, yoga, golf, baseball and snowboarding. Lisa also loves to travel and experience new cultures.