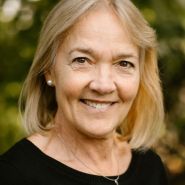 Available at multiple locations
About
A native British Columbian, Lorraine attended the University of BC where she obtained her Bachelor of Science in Rehabilitation Medicine in 1980. She is trained in both physiotherapy and occupational therapy (OT) and still enjoys using OT skills such as fabricating custom thermoplastic splints for thumbs, wrists or hands. Lorraine has experience in fitting a wide variety of braces and also measuring for custom orthotics.
Prior to arriving in Whistler in 1986, Lorraine worked in several hospitals and sport medicine clinics in Canada and Australia. She is actively connected with the community of Whistler through the schools, clubs, and sports teams her three children have been involved with.
Lorraine has also received extra training in vestibular rehabilitation, assessing and treating dizziness and balance problems. This includes the use of an infrared camera to help detect the subtle signs of nystagmus associated with dizziness. Lorraine has been furthering her education in the area of concussion injuries.
With her years of experience, Lorraine enjoys working with all ages, from young children to our mature population who may be recovering from joint replacements.
Lorraine is a former figure skater and marathon runner. She continues to be active, enjoying running, biking, hiking, skiing, yoga, fitness training, swimming and water skiing. She has a special interest in sport-related injuries and has a desire to get you back out there again.
Certifications
Vestibular therapy (balance and dizziness)
Concussion assessment and management
Manual and manipulative therapy
Bracing and splinting
Orthotics