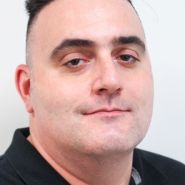 Registered Massage Therapist
Available at multiple locations
Olympic Oval
6111 River Road, Suite 160
About
Marco is a Registered Massage Therapist in British Columbia and a graduate of Vancouver Career College. He likes to bring an empathetic approach to manual therapy. He believes each person is their own unique self, and treatment plans should be patient-centered and focused on helping you reach your goals.
If you are an athlete looking to relieve soreness from training, or a victim of a motor vehicle accident suffering from soft tissue injuries in areas such as the back, neck and shoulders, or someone looking to reduce the stress and tension of everyday life, Marco believes he's got the hands for you.
Modalities employed by Marco include: Swedish massage techniques, myofascial and trigger point therapy techniques, and various types of stretches such as 'PNF stretching' to assist with increasing the movement of restricted joints. Marco also utilizes deep pressure to get at those achy and naggy pains which seem like they just won't go away.
Outside of work, Marco enjoys astronomy, MMA and watching food travel documentaries about places he hopes to explore one day.