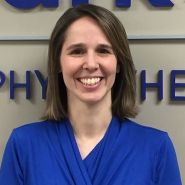 Physiotherapist / Physiothérapeute - Clinical Lead
Available at multiple locations
2255 St-Laurent Blvd.
Suite 120
About
Marie-Céline is a bilingual (French and English) neuro-physiotherapist who has great passion for and extensive training in complex neuro-sensory-motor conditions. These conditions include but are not limited to complex concussions or post-concussion syndrome, learning disabilities, post-craniotomy, migraines/headaches, autonomic dysfunctions, trauma, etc.
Earlier in her career, Marie-Céline had the opportunity to immerse herself in most neurological conditions in both in and outpatient settings, but she developed a passion for solving the intricacies of issues of those whose nervous systems are out of sync with the sensory and motor systems.
She strongly believes in giving the client and families a lead role in their rehabilitation process and therefore, uses education at the forefront of all her clinical treatment. She is also a strong interprofessional collaborator with each client's health team.
Marie-Céline is also the Clinical Lead at Lifemark Neurologic Physiotherapy. Within this role, she actively mentors colleagues and advocates for clients' needs.
Highlights
Neuro-developmental treatment
Proprioceptive neuro-facilitation therapy
Vestibular rehabilitation
Oculomotor rehabilitation
Learning disabilities treatment
Craniosacral therapy (CST)
Stroke rehabilitation
Spinal cord injury treatment
Mal de Barquement Syndrome
Concussion management
Traumatic brain injury (TBI) treatment
Chronic and complex pain