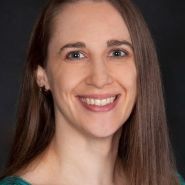 Available at multiple locations
About
Marissa is a Physiotherapist with a passion for helping people work, play, and move to their maximum ability. Marissa completed her Master of Science in Physical Therapy from the University of Alberta in 2014. She has since taken a number of post-graduate courses including those in manual & exercise therapies, K-taping, and the McKenzie approach to treatment. 
She is CAFCI certified in acupuncture and is trained in Gokavi Transverse Technique (GTT), a method of dry needling used to treat soft tissue restriction and myofascial pain. She is also pursuing her level courses as part of the Canadian Physiotherapy Association Orthopaedic Division syllabus. She has experience working with people of all ages and fitness levels.
Marissa uses a combination of manual therapy, therapeutic modalities and client education with a strong focus on individualized exercise plans to help her patients reach their goals. Along with the training listed above Marissa has trained in vestibular rehabilitation, by using infrared goggle technology she can help with many causes of dizziness/vertigo. This technology allows certain eye movements to be detected, which provides information about a number of conditions that helps her dertermine the underlying problem.
Outside of clinic life, Marissa enjoys spending time with her daughter and husband as well as snowboarding, doing yoga, rock climbing and anything else that lets her explore the outdoors. She was a competitive gymnast in her youth and continues to be involved in the sport.