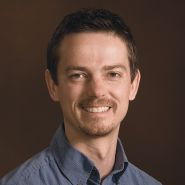 Available at multiple locations
Suite 182
26 Thomas Raddall Drive
About
Mark joined the Lifemark team in 2003. In 2004, Mark began a management role with the company in addition to being a practicing physiotherapist. Mark holds two Bachelor of Science degrees, majoring in Biology at St. Francis Xavier University and in Physiotherapy at Dalhousie University. He graduated with distinction on the Dean's list at both universities.
Mark has continued his education following University by taking many courses in manual and manipulative therapy, movement disorders and acupuncture. Mark has successfully completed the Advanced Manual and Manipulative Therapy Examination and is a Fellow of the Canadian Academy of Manipulative Physiotherapy. This internationally recognized designation has given Mark the tools to mentor less experienced physiotherapists within his region in patient management, exercise prescription and hands-on therapy.
In addition to continuing to treat patients, Mark currently holds the position of Director of Quality for the Atlantic region. This senior position is primarily responsible for assuring the integrity, compliance and quality of our programs and services promoting clinical excellence and best practices, informing product development priorities, assuring client focused service, and maximizing staff and customer satisfaction. Mark is also the Clinic Director of the Lifemark Sport - Canada Games Centre and Lifemark Tantallon locations.
When growing up, Mark played many sports including basketball, water-skiing, badminton, hockey, softball, downhill skiing, weightlifting and volleyball. He was a member of the PEI Canada Games volleyball team when in high school, has coached numerous volleyball teams at the Junior and Senior High School levels and was the assistant coach for two university women's volleyball teams.
Mark's passion for sport and exercise is carried through to his work. He believes that an active healthy lifestyle is essential in keeping a well body. Therefore, in addition to hands-on manual therapy, he generally incorporates exercise as part of his treatment.