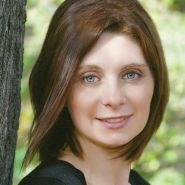 Available at multiple locations
15379 Castle Downs Road Northwest
#201

101 - 4330 Blackgold Drive
About
Marsha is a senior occupational therapist and provincial lead for occupational therapy services prairie regions for Lifemark. After completing an Arts and Science degree from the University of Saskatchewan, she continued to further her education in rehabilitation medicine and attained a Bachelor of Science in Occupational Therapy from the University of Alberta.
Her philosophy on rehabilitation is centered on the belief that all clients have the potential for recovery. Over the course of her career, she has worked in a variety of vocational rehabilitation settings and has taken many post-graduate courses to further her professional development. She has a wealth of experience problem solving and using evidence-based practice strategies to engage persons in occupations that are meaningful to them.
Over her career, Marsha has been afforded the opportunity to work with many different client groups and diagnosis, and has built a diverse clinical skill set including working with clinical backgrounds in orthopaedics, neurology, brain injury, return-to-work services, home health and accessibility, mental health, trauma, vestibular rehabilitation and physical and cognitive abilities assessments and rehabilitative treatment. Her special interests are mental health, concussion, rehabilitation, brain injury, chronic pain management and vocational rehabilitation.