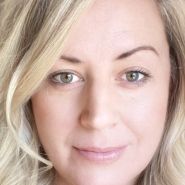 Registered Massage Therapist
Available at multiple locations
Suite 182
26 Thomas Raddall Drive
About
Although originally from Poland, Marta grew up in Halifax, NS. After completing her BSc at Dalhousie University she was bit by the travel bug. She spent the next few years travelling and working around the world.
After returning to Halifax, Marta completed the 2200-hour massage therapy program at ICT Northumberland College in 2007. She then left again to work in resorts in BC and the Caribbean, learning from and working with therapists from all over the world. She used this time and experience to develop her massage techniques and style.
Marta has been back in Halifax since 2009 working in a multidisciplinary clinic setting. She continued her learning/education during this time, taking courses in hot stone massage, deep tissue and cupping massage.
She enjoys travelling, hiking and spending time with her golden retriever.