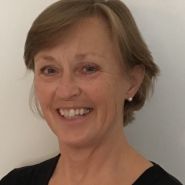 BScPT, BScPED, Cert. MedAcup., Part A Manual Therapist
Available at multiple locations
Crowchild Twin Arena
185 Scenic Acres Drive N.W.
About
Mary-Anne graduated from the University of Saskatchewan in 1985 with a Bachelor of Science in Physical Therapy, and in 1980 with a Bachelor of Science in Physical Education. The dream of working in sports physiotherapy brought Mary-Anne to Alberta and finally to Calgary in 1987. The opportunities of working with local to elite athletes as well as people of all walks of life, working at local to international sporting events, being a part of provincial and national professional executives, and working in the private sector for 31 years has provided her with a wealth of growth and knowledge as a physiotherapist. 
Mary-Anne has achieved multiple certifications in orthopedics and manual therapy along with the practice of acupuncture/dry needling through her Certification in Medical Acupuncture.
Her hands-on approach and passion to address the whole person, from minor to complex issues, has been Mary-Anne's philosophy throughout her career. Doing her best to make you your best is her goal.
Outside of work, Mary-Anne enjoys multiple outdoor activities from hiking, paddling and camping to the many winter sports, and workouts/fitness classes whenever possible.