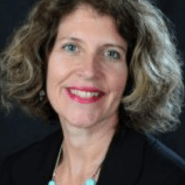 Available at multiple locations
About
Mary Carman graduated from Queen's University in Kingston, Ontario, in 1987. Following graduation, she worked in both an out-patient rehabilitation setting and an acute care hospital, gaining experience with a variety of problems, including arthritis, orthopaedic injuries, and neurological conditions such as strokes, Parkinson's, multiple sclerosis, and brain injuries. During this time, she was also involved in teaching occupational therapy students in the hospital and at the University of Toronto.
In 1997, Mary moved to the west coast and into the area of community rehabilitation and private practice with OT Consulting/Treatment Services. She was involved in providing rehabilitation management services, immediate care needs for early discharge, return-to-work services, ergonomic assessments, Physical Capacity Evaluations, and Cost of Future Care analyses. She maintained her clinical focus by working on a casual basis with Mary Pack Arthritis Centre and GF Strong Rehabilitation Centre in the area of arthritis.
She returned to Ontario in 2001 and worked as an occupational therapy supervisor with a private rehabilitation company, carrying out in-home occupational therapy assessments to identify needs for attendant care, equipment, and services; coordinating active rehabilitation programs; performing physical job demands analyses, future care cost analyses, and ergonomic assessments; and providing education, training, and mentoring to occupational therapy staff.
On moving back to British Columbia in 2003, she returned to OTC, where she specialises in Physical Capacity Evaluations and Cost of Future Care assessments. Mary is registered with the College of Occupational Therapists of British Columbia and is a member of the Canadian Association of Occupational Therapists.  She has been accepted as an expert witness by the Supreme Court of British Columbia.  In addition, she is a co-author of the book entitled The Functional Capacity Evaluation – A Clinician's Guide.
Outside of work, Mary enjoys spending time with her husband and daughter: travelling, doing crafts and art projects, gardening, and hanging out in hockey rinks.