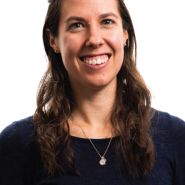 Available at multiple locations
About
Megan is a graduate of the University of Saskatchewan, where she earned her Masters in Physical Therapy, following an earlier Bachelor of Science in Physiology and Pharmacology. Since graduation.
She has completed many courses, many which fall into women's health/pelvic floor physiotherapy, as this is a practice area of interest to her.
Away from work, she enjoys keeping active with running, cycling, skating and skiing.